Headline Keynote Session
Keynote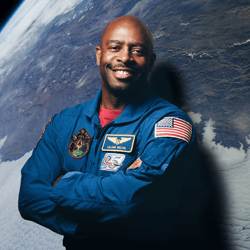 This is the session which will feature Leland Melvin! Engineer, educator, former NASA astronaut and NFL wide receiver.
Closing Keynote Session
Keynote
This session will feature Erik Qualman! #1 Best Selling Author and Keynote Speaker Erik Qualman has performed in 55 countries and reached 50 million people.
Tuesday Mainstage Speaker
AI as Offense & Defense: How Generative AI is Impacting the Future of Cybersecurity
Security

AI is changing the game of cybersecurity for the threat landscape for businesses daily. With the right people, process, and technology, you can stay a step ahead in this great game of cat and mouse. Security leaders must know how to leverage real opportunities to inject AI into their security programs.
Tuesday Mainstage Speaker
How Long Before ChatGPT Replaces Live Agents? And Your Other AI Questions Debunked.
CX
It's no secret that the thought of humans at work is in flux. Not just from shifts or location but inclusive of the responsibilities, tasks and assignments. The current uncertainty is largely fueled by Ai and ChatGPT. Employees are worried they will be replaced by technology while at the same time hoping for greater meaning from work and more flexibility.
Putting the "Service" in SASE; Going Beyond Technology to Deliver a Unique Customer Experience
Security

We will explore how "Putting the 'Service' in SASE" transcends technology by prioritizing exceptional customer experiences. Join us as we explore innovative strategies to combine advanced SASE solutions with a customer-first mindset, fostering long-lasting relationships and driving business success.
Securing SaaS a$$ets
Security
We will have multiple industry leaders speaking on a panel all about your SaaS assets!
AI Just Made the Hackers Smarter, So Now What?
Security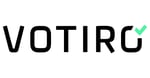 How ChatGPT & AI has exponentially increased the threat vector for hackers and traditional detection tools, and the risk for all business of all sizes with the rapid adoption.
Disaster Recovery Panel Discussion
Security
We will have multiple industry leaders speaking on a panel covering disaster recovery in our modern landscape.
Avoiding pitfalls in a Hybrid world
Security
We will have multiple industry leaders speaking on a panel covering how to avoid pitfalls in a hybrid world!
Tuesday Breakout Session Speaker
Optimize and Secure your Hybrid Work Strategy
Security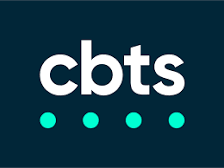 These days, employees expect to be able to work not just from anywhere, but from any device, without sacrificing performance. At the same time, your primary goals are to protect your perimeter, protect your employees, and protect your data. Meet your team's remote work needs and your goals with a cloud network that is secure at the edge, where your employees are.
The IT solution in this brutal economy. Introducing… Mobile Device as a Service
Security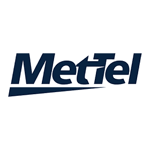 Learn how organizations are recognizing an immediate 20% savings on their telecom spend with additional year-over-year savings from Mobile Device as a Service. Mobility management by MetTel combined with our exclusive Single SIM means efficient business to be conducted anywhere in the world.
How Automation can solve the call center hiring riddle
CX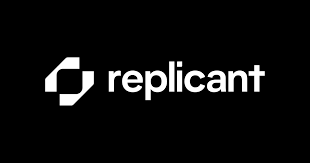 With Replicant, it truly is like having an infinite supply of your best agents available any time of day. You can scale up or down instantly, regardless of call volumes and unexpected spikes
15 Minute Spotlight Session
Driving Organizational Efficiency to Enhance CX
CX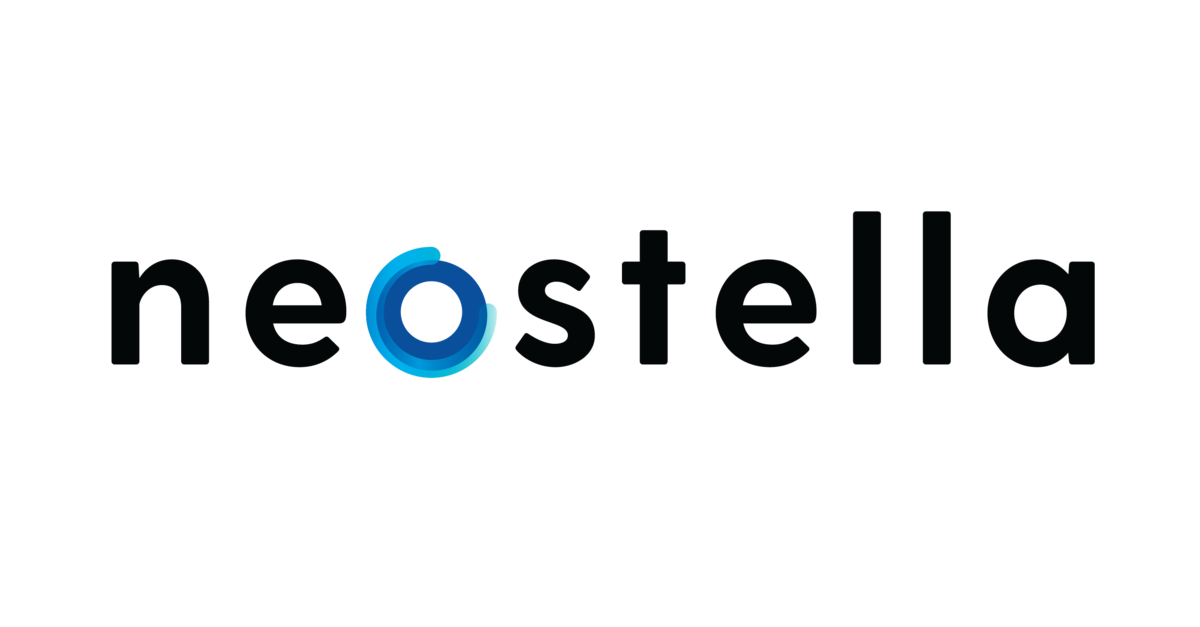 As the world becomes more and more reliant on technology, we must ensure that we are utilizing the various software and applications that we invest in, to the best of their abilities.
Tuesday Breakout Session Speaker
SOC of the Future: Where AI and ML play their part
Security

In this session we'll discuss the SOC of the Future.
How technologies and integrations that leverage 3rd party AI tools, ie: ChatGPT, and how ML has been leveraged historical, and how ML must change for the future SOC
Transforming CX with Conversational AI & Automation
CX
Billions of conversations are happening every day. From the contact center to sales, boost your ability to emotionally connect, engage and close with more efficiency and effectiveness. Realize the entire value of every conversation with Uniphore.
Driving Business Forward with Responsible AI
Security
Artificial Intelligence is the topic of many conversations these days, with all of the outcomes it can lead to., especially among boards and executive teams. Yet, technology leaders are left with questions about how to implement and manage the risk of these tools effectively. This presentation will share key insights on how executive technology leaders can and should be strategic in the implementation of Artificial Intelligence, which also helps manage the risk and future-proof their organization.
Everywhere Security: The Global Platform That Secures Employees, Applications and Networks Everywhere
Security

Your workers, applications, and infrastructure are everywhere. Your security should be too. That's why Cloudflare has taken a fundamentally different approach. Our unified platform, powered by an intelligent global network, protects you everywhere.
Getting Better Customer Insights via Journeys Within and Beyond the Contact Center
CX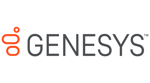 As organizations continue to further their CX initiatives, capturing data on customers as they interact with agents in the Contact Center and how they interact outside of that with other areas of your digital footprint or organization is essential.
GPT a New Era of AI for Customer Intelligence Teams
CX

How GPT models can help contact centers provide more personalized and accurate customer responses, thereby improving the overall customer experience and increasing customer satisfaction, revenue, performance and more.
15 Minute Spotlight Session
Observe.AI: Contact Center AI that Drives Business Outcomes
CX
Built on the industry's most accurate AI engine that analyzes 100% of interactions across channels; Observe.AI maximizes agent performance, pinpoints new revenue and coaching opportunities and up-levels quality assurance and compliance. This session will discuss The Live Conversation Intelligence Platform for the contact center, Observe.AI
15 Minute Spotlight Session
Avoiding the Network Complexity Trap
Security

The network security paradigm of just a few years ago no longer applies. 5G, AI, and fiber are coming of age, and blisteringly fast internet is commonplace. Digital nomads are working all over the world, and more and more resources are moving to the cloud, creating new challenges for the channel.
Credit Union Networking Meet-Up
Meetup
Meet with other Credit Unions spread across the midwest, from Ohio, Illinois, Indiana, and Michigan! There will be over over 50 vendors in attendance, this meetup will allow you to have direct conversations with other industry leaders to help you cut through the most important technology decisions for your business!
Women in Technology
Meetup
Meet Taylor Vossler, C3 Technology Advisors' Director of Operations, OverPower's Sabrina Hebeler, and other fantastic Women in Tech to discuss your experiences, opportunities for growth, and so much more. You don't want to miss this opportunity to learn from your peers!
Getting Intelligent on Artificial Intelligence: The Agent Experience
CX
Today's agent experience is complex — to put it lightly. They're navigating higher-pressure situations, deescalating frustrated customers, and working to find real-time solutions to meet the growing needs of customers. At a time when agents are taking on more than ever before, companies are working to implement solutions that can better support their experience and empower them to deliver better interactions.
The Hybrid Cloud Advantage: Fueling Unprecedented Growth and Innovation for Tomorrow's Business Leaders
Security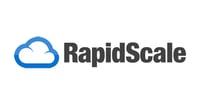 In a world where technology drives progress and businesses must remain agile, the hybrid cloud advantage is revolutionizing the way organizations operate. This captivating presentation will take you on a journey through the transformative power of hybrid cloud solutions and the strategic role of platform consolidation in creating a competitive edge for today's organizations.
Not Just Another Chatbot - How Dynamic AI Agents Delight Customers and Lower Costs
CX
AI is bringing the next industry shifting revolution, and your chatbot should evolve with it. Chatbots should be built based on your specifics and adapt to your offerings over time. A dynamic AI agent is goal-driven in conversation, and naturally flows the conversation based on user input, leading to efficient lead generation and CRM integration.
AI & Automation: A Pioneer's Perspective
CX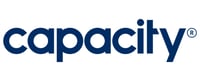 Artificial intelligence and automation will soon touch nearly every part of how business is conducted. But how do we develop an AI strategy? Employers must understand the market, organize their tech stack, and engage in an AI assessment.
The Benefits and Risks of Generative AI in Customer Experience Settings.
CX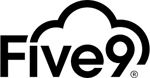 In this session, Frank Chevalier, VP of AI Product Management for Five9, will discuss recent advances in large language models, how they power the future of Customer Experience and how their capabilities can be safely and responsibly leveraged in customer care settings.
Shaping CX for a Multigenerational Future: Meeting the Expectations of the Now Customer Across Generations
CX

Did you know that 41% of consumers switch brands due to lack of personalization in their customer service?
Gone are the days of a one-size-fits-all approach; instead, businesses must embrace the contemporary shift and tailor their strategies to meet the unique preferences and expectations of every customer, no matter the generation.
15 Minute Spotlight Session
The Evolution of Contact Center as a Service
CX

During this spotlight, Scott Kamper will discuss the evolution of CCaaS, current business landscape, and how NICE is addressing the opportunity in this space.
Step Away from the Buzzwords: Real World Advice from a Ransomware Responder
Security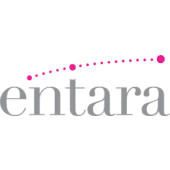 Join the head of Entara's incident response practice to learn how to best protect your organization from threat actors based on thousands of hands-on breach remediation work.
Executive Thought Leadership Panel
Leadership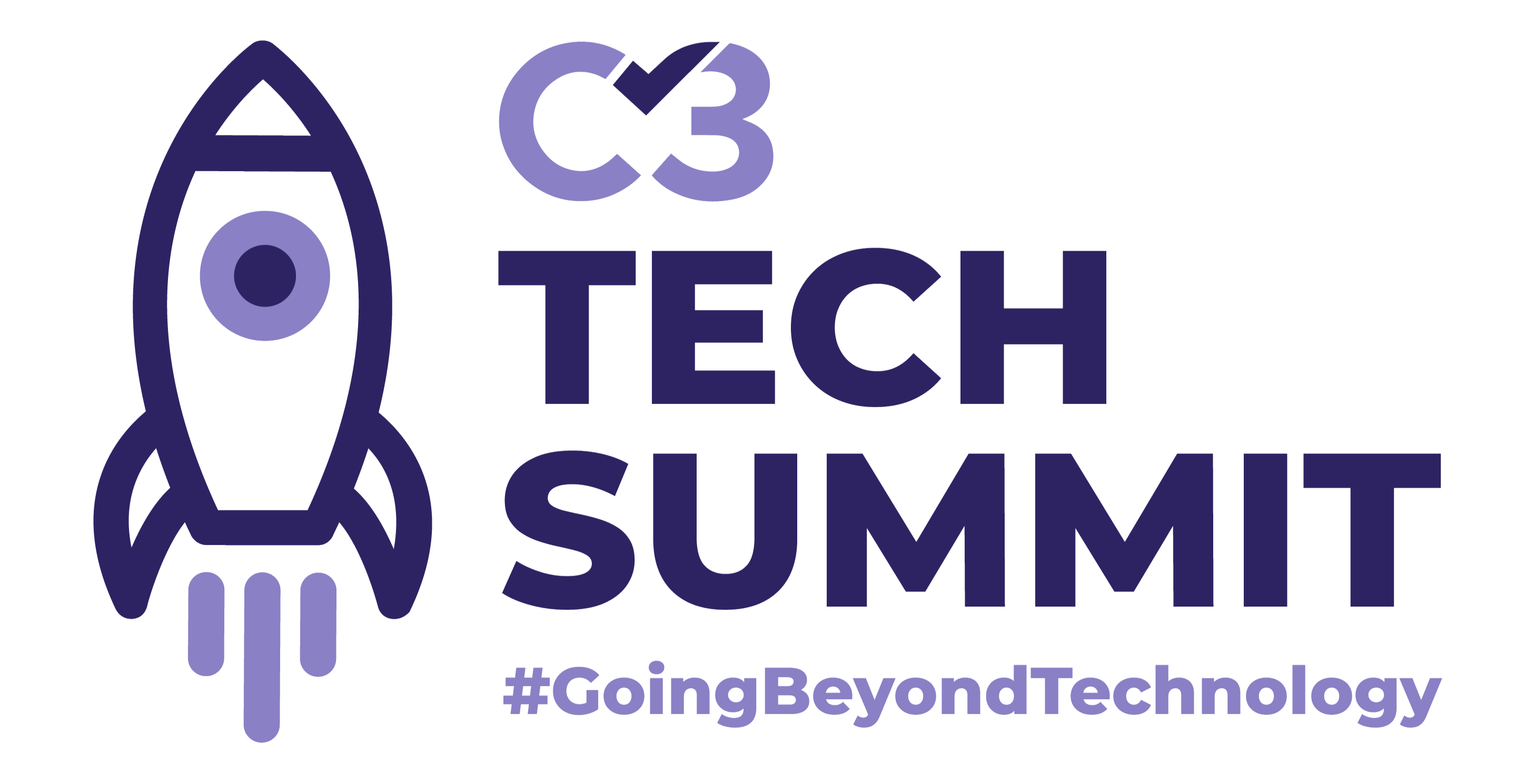 As an executive you are asked to be the ultimate point of knowledge within your business. Join Matthew Toth from C3 Technology Advisors as he moderates a panel, discussing all the ins and outs of being a transformational executive and how to make technology the primary focus of any business.
Introduction to MI Council of Women in Tech (MCWT)
Intro Session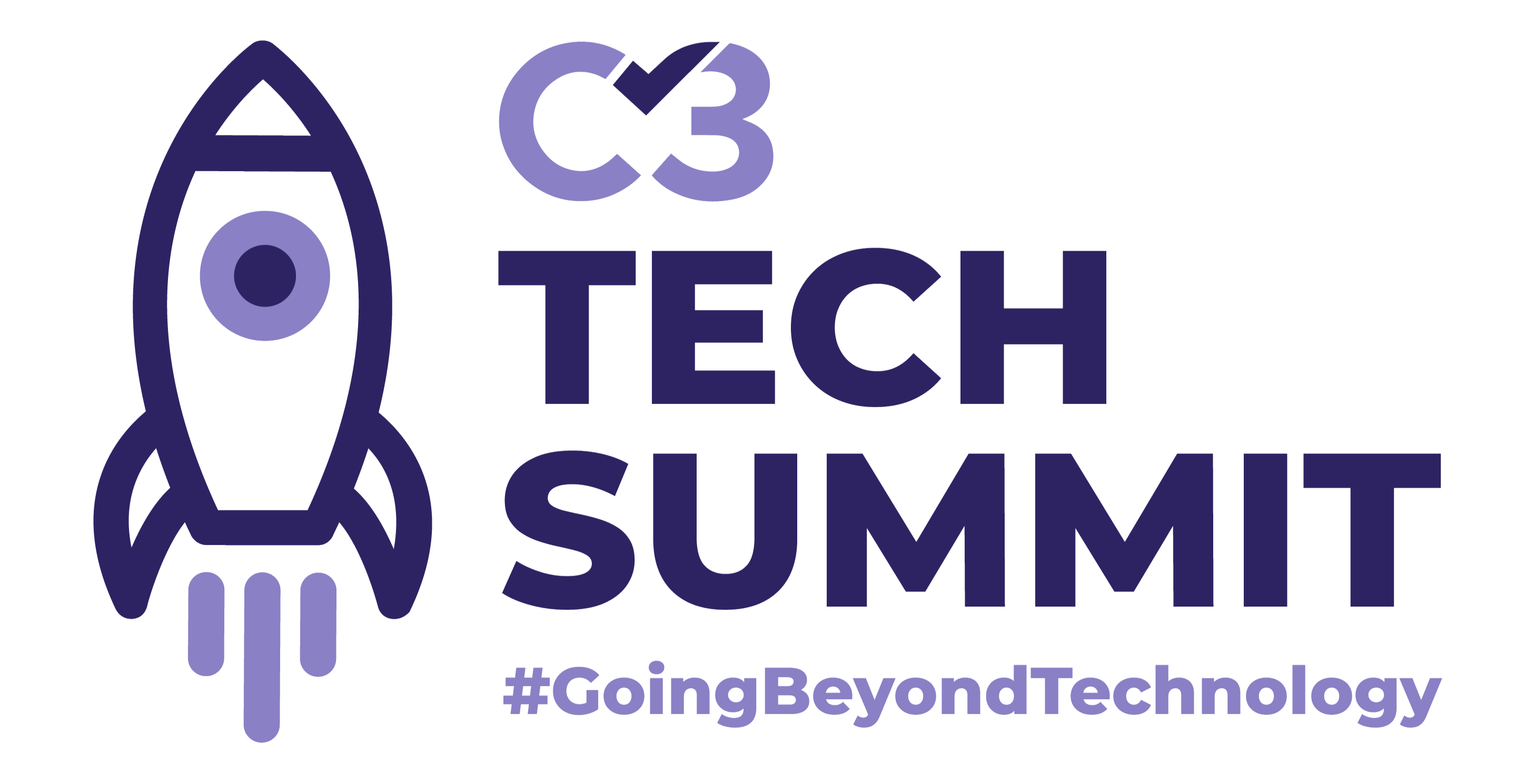 Michigan Council of Women in Technology mission is simple, make Michigan the No. 1 state for women in technology.
Every day MCWT works towards a mission to inspire and grow women in technology. A diverse tech workforce is a a vital apart of Michigan's and other states transformation and MCWT strives to engage and retain female professionals in the tech industry.
Security & AI Tech Talk
Security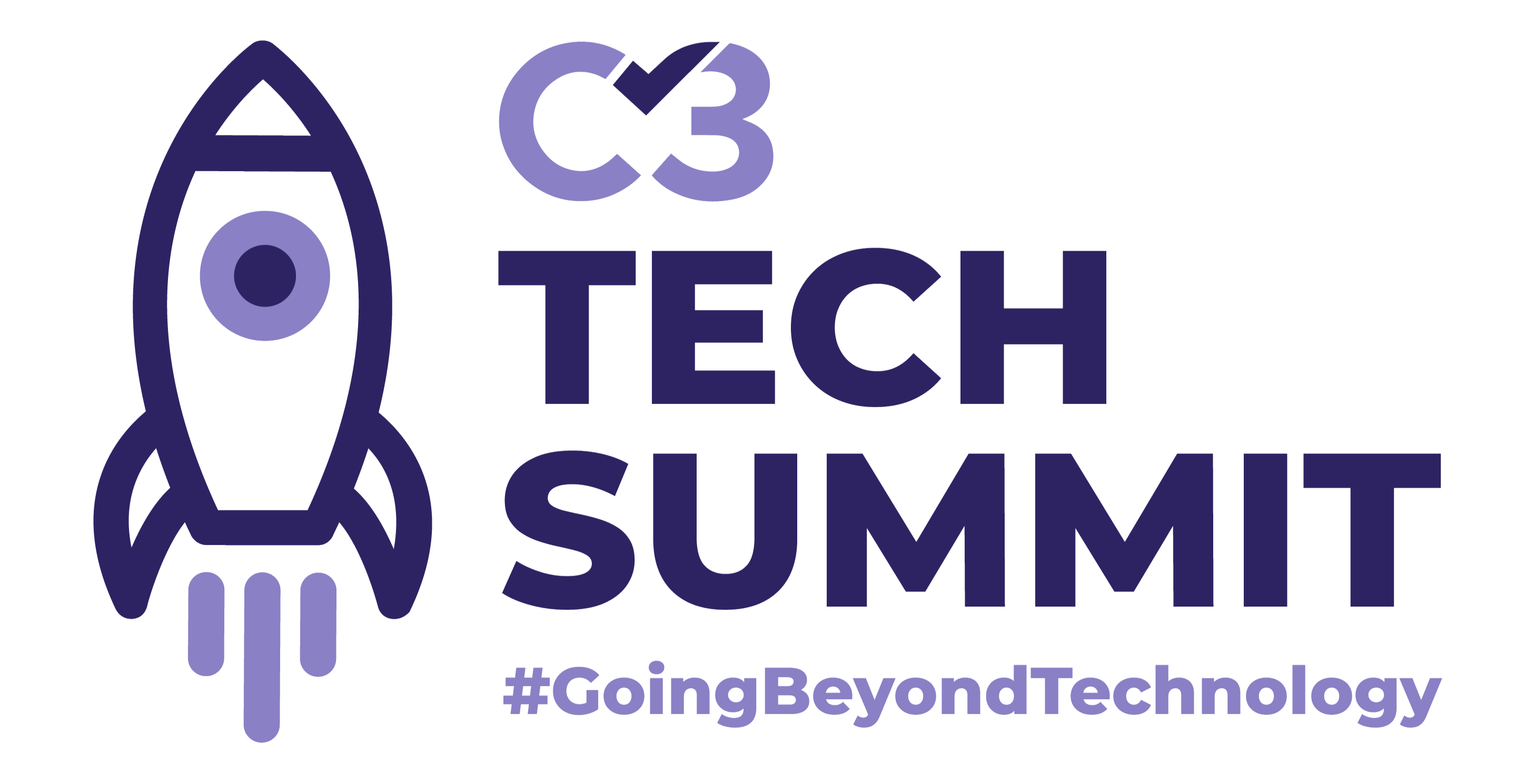 In this session, our panelist will be sharing their knowledge and insight on how AI is making an impact on security of the individual and of an organization. Learn from three industry thought leaders what their thoughts are on the future of AI in the tech industry and beyond.
Saving Your Security Stack
Security

Your security stack is certainly working hard, but is it working for certain? Over the past few years, companies have continually added and tried to strength their security stack from attacks. However, in doing so they have become somewhat of a mess.