15 Minute Spotlight Session:
Observe.AI: Contact Center AI that Drives Business Outcomes
Oct 10 - 8:45am - 9:00am

Main Stage
Highlights Of This Session
Observe.AI: Contact Center AI that Drives Business Outcomes
Built on the industry's most accurate AI engine that analyzes 100% of interactions across channels; Observe.AI maximizes agent performance, pinpoints new revenue and coaching opportunities and up-levels quality assurance and compliance. This session will discuss The Live Conversation Intelligence Platform for the contact center, Observe.AI
Key Takeaways
How Contact Center AI is changing the industry
How to use AI in customer experience
How Observe.AI is built with Conversational AI
Who Should Attend This Session
CEO
Customer Experience Leadership
Professionals Interested in AI Landscape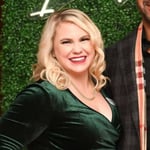 Director, Channel Sales
Mandi Jarman
Mandi joins us today from Dallas, TX and has been with Observe.AI for 2.5 years. She's excited to share how AI has become THE hot topic over the past few years and how Observe can help your team. Originally from the suburbs of Detroit- Go Tigers!
Observe.AI at a Glance
Boost contact center performance and drive business outcomes. Faster.
Get more value out of every interaction with AI
Take performance to new highs with real-time guidance, targeted coaching, and automated workflows driven by industry-leading AI.
Observe.AI is built on the foundation of a contact center-specific large language model (LLM) and Generative AI.
THE C3 TECH SUMMIT
Hear about Emerging Tech Trends
Observe.AI is just one of a multitude of sponsors at the C3 Tech Summit! Don't miss out on everything to learn! A summit focused on both the width and breadth of vendors, topics, and experts, you will find knowledge that will transform your business.