Breakout Session:
GPT: A New Era of AI for Customer Intelligence Teams
Oct 10 - 1:15pm - 2:00pm

Breakout Room A
Highlights Of This Session
GPT: A New Era of AI for Customer Intelligence Teams
How GPT models can help contact centers provide more personalized and accurate customer responses, thereby improving the overall customer experience and increasing customer satisfaction, revenue, performance and more.
Key Takeaways
What GPT models are
How to use AI in customer experience
How AI can increase revenue and customer satisfaction
Who Should Attend This Session
CEO
IT Security Leadership
Professionals Interested in AI Landscape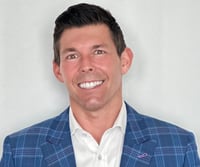 Head of Global Sales
Matt Peloso
With a demonstrated history of success in the software and sales industry, Matt Peloso is a seasoned professional known for his strategic approach to global sales and business development. Currently, Matt serves as the Head of Global Sales at Level AI, stationed in Tampa, Florida. In this role, he champions Level AI's mission to revolutionize the Contact Center landscape by melding human expertise with machine intelligence, thereby elevating customer experiences, enhancing employee morale, reducing churn rates, and optimizing business efficiencies.
Prior to joining Level AI, Matt spent nearly five years at BigPanda, a leader in IT operations. Starting as an Area Vice President of Sales, Matt rapidly progressed through roles, eventually leading the company's sales efforts as Vice President of Global Sales. Notably, he also undertook responsibilities as the AVP for the UK, Europe, and Eastern North America regions during his tenure.
Earlier in his career, Matt was associated with Medallia, where he served as a Regional Director for three years in the Greater New York City Area. His exceptional performance there was recognized with consecutive inclusions in the President's Club in 2015 and 2016.
Matt's sales acumen can further be traced back to his time at EMC (now part of Dell EMC). Over three years, he held pivotal sales roles, impressively surpassing sales goals and earning distinctions in the President's Club for his outstanding achievements.
Before his journey into the software domain, Matt held the position of General Manager at Cintas Document Management for over five years. Overseeing operations in New Jersey, Maryland, and New York, he was entrusted with the stewardship of multiple locations and the management of over 5,000 customers.
Level AI at a Glance
Superpowers for your Contact Center Superheroes.
Access deep conversation understanding and rich enterprise integrations
Review, score and analyze agent performance with an integrated AI driven QA flow
Support your agents with the right answers from across your enterprise
THE C3 TECH SUMMIT
Hear about Emerging Tech Trends
Level AI is just one of a multitude of sponsors at the C3 Tech Summit! Don't miss out on everything to learn! A summit focused on both the width and breadth of vendors, topics, and experts, you will find knowledge that will transform your business.