Breakout Session:
AI as Offense & Defense: How Generative AI is Impacting the Future of Cybersecurity
Oct 10 - 1:30pm - 2:15pm

Main Stage
Highlights Of This Session
AI as Offense & Defense: How Generative AI is Impacting the Future of Cybersecurity
AI is changing the game of cybersecurity for the threat landscape for businesses daily. With the right people, process, and technology, you can stay a step ahead in this great game of cat and mouse. Security leaders must know how to leverage real opportunities to inject AI into their security programs.

In this 45-minute breakout session, John Moretti, Principle Solutions Architect with eSentire will give you a behind-the-scenes look at what modern threat-response teams are doing to help executives maintain a leg-up to thwart threat-actors in the great game.

Key Takeaways
How Generative AI affects Cybersecurity
How to stay ahead of threat actors and leverage AI
What modern threat-response teams are doing to stay ahead of threat actors
Who Should Attend This Session
CEO
Cyber Security Leadership
Professionals Interested in AI Landscape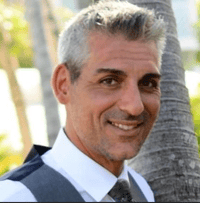 Principle Solutions Architect
John Moretti
John Moretti is a highly skilled cybersecurity professional with expertise in safeguarding digital infrastructures and an expert in MDR. With an impressive arsenal of certifications, including CISSP (Certified Information Systems Security Professional), CCSK (Certificate of Cloud Security Knowledge), and CEH (Certified Ethical Hacker), John is well-equipped to address the complex challenges of the ever-evolving cybersecurity landscape. As a trusted and accomplished cybersecurity professional, John is dedicated to ensuring the digital safety and resilience of businesses, organizations, and individuals in an increasingly interconnected world.


eSentire at a Glance
Build Resilience. Prevent Disruption.
Prevent Cyber Threats From Becoming Business Disrupting Events with eSentire MDR
Your complete cyberattack surface is protected with one platform.
Get ahead of the cyber threat curve with eSentire's unique threat intelligence.

THE C3 TECH SUMMIT
Hear about Emerging Tech Trends
eSentire is just one of a multitude of sponsors at the C3 Tech Summit! Don't miss out on everything to learn! A summit focused on both the width and breadth of vendors, topics, and experts, you will find knowledge that will transform your business.