Breakout Session:
Everywhere Security: The Global Platform That Secures Employees, Applications, and Networks Everywhere
Oct 10 - 11:00am - 11:45am

Breakout Room E
Highlights Of This Session
Everywhere Security: The Global Platform that Secures Employees, Applications and Networks Everywhere
Your workers, applications, and infrastructure are everywhere. Your security should be too. That's why Cloudflare has taken a fundamentally different approach. Our unified platform, powered by an intelligent global network, protects you everywhere.

Simplify to secure. Consolidate vendors and tools to reduce complexity and enterprise risk.

See more, protect more. Get automated real-time threat intelligence from our massive global network.

Security for where you're going. Address evolving business needs with a security platform that keeps up with you.


Key Takeaways
How to consolidate your security vendors and tools
What real-time threat intelligence can see in your network
The current security trends for 2024
Who Should Attend This Session
Looking to secure your data & assets under one global network
Looking to expand through hybrid & remote workers globally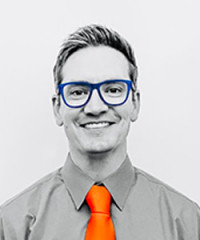 SASE Solutions Architect
Aaron McAllister
Aaron McAllister is a SASE Solutions Architect at Cloudflare. He works with large enterprise customers to review their existing architecture, understand their unique business challenges and priorities, and discuss how Cloudflare One will enable their environment to be faster, more secure, and more reliable.
Cloudflare at a Glance
A Global Network Built for the Cloud
Secure your websites, APIs, and Internet Applications
Protect corporate networks, employees, and devices
Write and deploy code that runs on the network edge

THE C3 TECH SUMMIT
Hear about Emerging Tech Trends
Cloudflare is just one of a multitude of sponsors at the C3 Tech Summit! Don't miss out on everything to learn! A summit focused on both the width and breadth of vendors, topics, and experts, you will find knowledge that will transform your business.