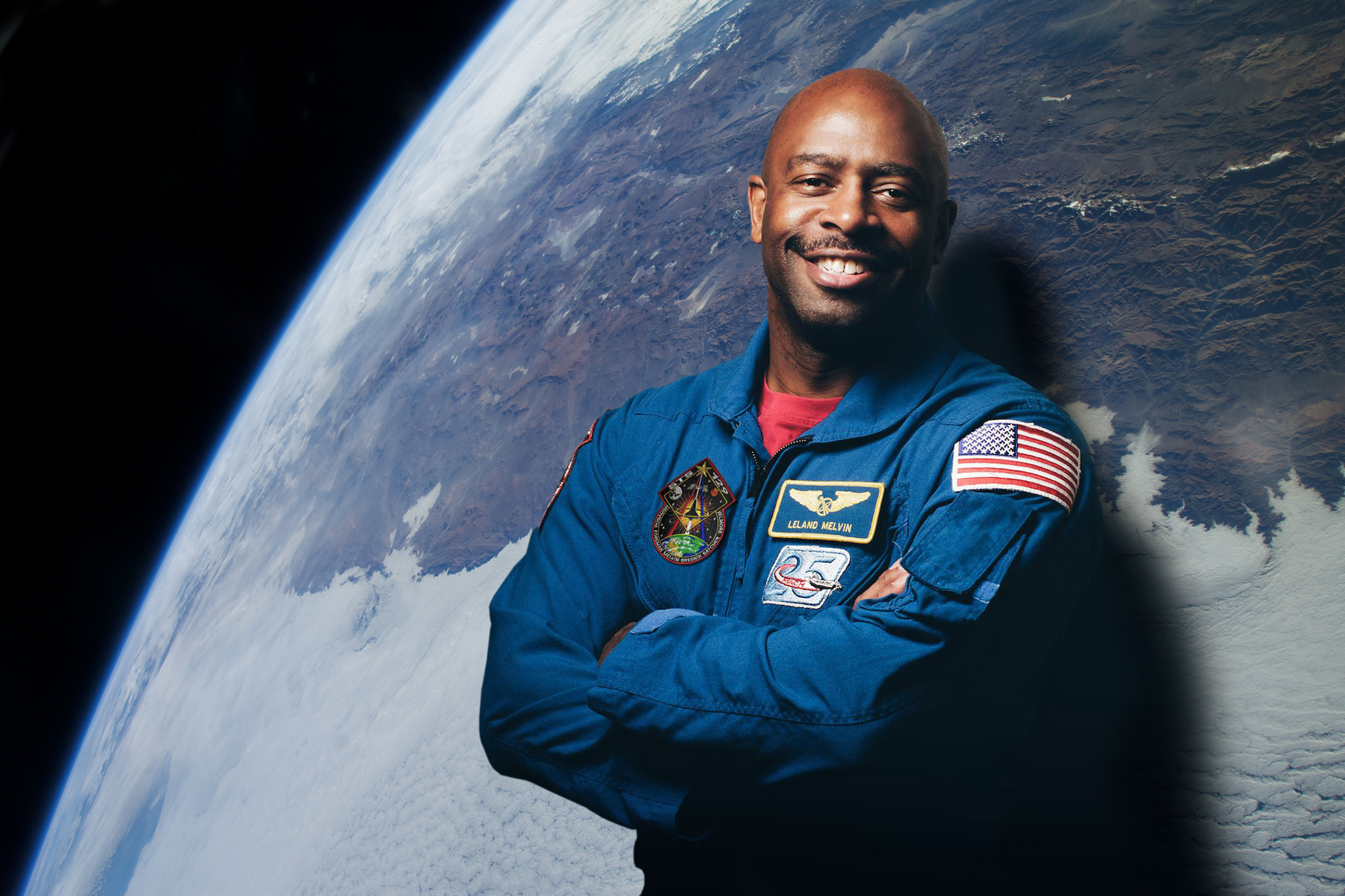 Leland Melvin is an engineer, educator, former NASA astronaut and NFL wide receiver. He served on board the Space Shuttle Atlantis as a mission specialist on mission STS-122 (2008) and STS-129 (2009), helping to construct the International Space Station.

Upon hanging up his space boots, he led NASA Education and co-chaired the White House's Federal Coordination in STEAM Education Task Force, developing the nation's 5-year STEM education plan.

After 24 years with NASA as a researcher, astronaut and Senior Executive Service leader, he shares his life story as an athlete, astronaut, scientist, engineer, photographer, and musician to help inspire the next generation of explorers to pursue STEAM careers.

In May 2017, Leland released his memoir, "Chasing Space: An Astronaut's Story of Grit, Grace, and Second Chances." In "Chasing Space," Leland shares his personal journey from the gridiron to the stars, and examines the intersecting roles of community, perseverance, and grace that align to create the opportunities for success.