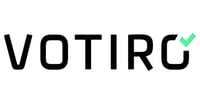 Breakout Session:
AI Just Made the Hackers Smarter, So Now What?
Oct 10 - 2:30pm - 3:15pm

Breakout Room F
Highlights Of This Session
AI Just Made the Hackers Smarter, So Now What?
How ChatGPT & AI has exponentially increased the threat vector for hackers and traditional detection tools, and the risk for all business of all sizes with the rapid adoption.
Key Takeaways
Market adoption of ChatGPT & AI and what that means for organizations & increased cyber threats.
The Gap of traditional detection tools is now wider, what should executives be thinking about to help protect their organizations.
Files & Data are the life blood of your business, what can you do to help protect your most important assets.

How companies are using zero-day strategies & tactics to fight against file born zero-day attacks.

How Votiro is utilizing AI in our Office Macros module, by detecting Benign/Malicious macros leverage such a model to help customers combat the increased risk of file born attacks.
Who Should Attend This Session
CEO
Cyber Security Leadership
Professionals Interested in AI Landscape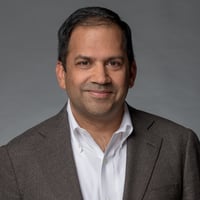 Ravi leads the mission at Votiro to enable enterprises to deliver safe files to users anywhere they work, collaborate, and securely digitize critical business processes. Prior to Votiro, Ravi held numerous senior executive leadership roles at Forcepoint, NTT and IBM Security. Ravi meets and consults with global Security and IT leaders on their Zero Trust, Information Risk and Protection, Cloud Security and Compliance initiatives. He's also a frequent speaker at trade, analyst conferences and customer events to share worldwide perspectives on securing enterprise digital transformations. Ravi is based in Austin, Texas.
Votiro at a Glance
Zero Trust Content Security.
Proactively Secure Your Incoming Data
Detect & Disarm Malware and Ransomware
Analyze Data for Threat, Privacy, and Compliance
Reduce Work for SOC, Data Security, and IT Teams
THE C3 TECH SUMMIT
Hear about Emerging Tech Trends
Votiro is just one of a multitude of sponsors at the C3 Tech Summit! Don't miss out on everything to learn! A summit focused on both the width and breadth of vendors, topics, and experts, you will find knowledge that will transform your business.