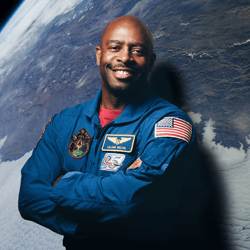 Leland Melvin is an engineer, educator, former NASA astronaut and NFL wide receiver. He served on board the Space Shuttle Atlantis as a mission specialist on mission STS-122 (2008) and STS-129 (2009), helping to construct the International Space Station.
#1 Best Selling Author and Keynote Speaker Erik Qualman has performed in 55 countries and reached 50 million people.
How to Sell on LinkedIn is becoming mandatory reading for sales teams.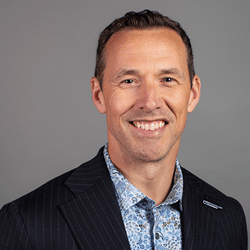 Matthew focuses on four items as the President of C3 - vision/strategy, project development, coaching, and recruitment.
C3 Director of Engineering

As the Director of Engineering for C3 Technology Advisors, Ryan oversees the engineering team as they support both advisors and clients in achieving their technology goals.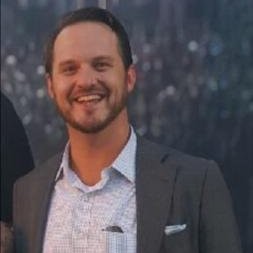 Experienced Senior Account Executive with a demonstrated history of working in the information technology and services industry across all verticals. Highly skilled relationship based solution selling professional specializing in cloud services, IT infrastructure, and cyber security.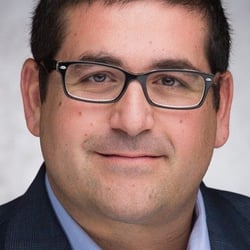 CEO and Founder of 360 SOC (www.360SOC.com). 360 SOC was founded in 2015 and is an Award Winning Cybersecurity Company.
Director of Security Strategy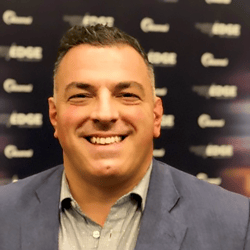 Tony is currently Director of Security Strategy for Akamai Technologies, and has been involved with Information Security since the late 90's when he worked for a large US based telecom provider.
US Sales & Client Services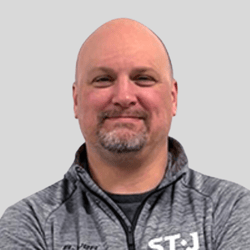 Brian previously worked with our US Directors Stacy and Andrew at DS3 Data Vaulting where he supported the channel relationships and helped grow the business. He has since been consulting for Colocation providers in Ashburn, VA and joined the Assured Data Protection team in July 2018.
Avant Senior Director | Security
Stephen Semmelroth
Tech Leader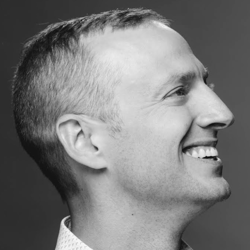 Stephen is a vCISO, CISSP, and Army Ranger who led cyber teams and infantry platoons in Afghanistan. After retiring from the Army, he founded and sold a cyber recruiting company.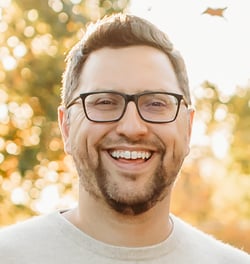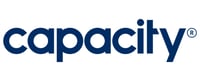 David Karandish is Founder & CEO of Capacity – a support automation platform that uses AI to deflect emails, calls, and tickets so internal and external support teams can spend more time doing their best work.
Director of Sales Engineering Central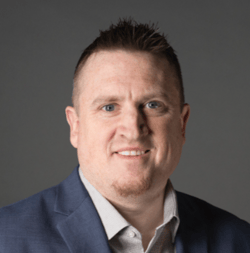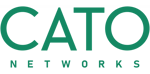 Jerry has served as the Director of Sales Engineering for Midwest team at Cato Networks for the last year, as a director of Sales Engineering Jerry runs a team of engineers who support and design SASE solutions throughout the Central US.
Sr. Director of Solution Engineering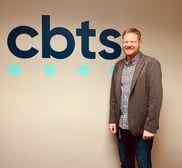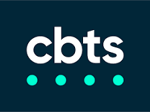 Chris DeBrunner is a distinguished professional with an impressive 24-year tenure in the realm of Information Technology. With a steadfast dedication to the field of Cybersecurity, Chris has accumulated an exceptional 15+ years of experience, establishing himself as a trusted guardian of digital assets.
Aaron McAllister is a SASE Solutions Architect at Cloudflare. He works with large enterprise customers to review their existing architecture, understand their unique business challenges and priorities, and discuss how Cloudflare One will enable their environment to be faster, more secure, and more reliable.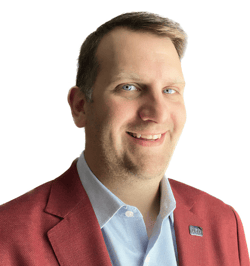 Aaron is responsible for Deft's partner network, sales leadership, marketing, revenue operations, and the success of our customers. He enjoys home improvement projects, sports of all kinds, and traveling with his family.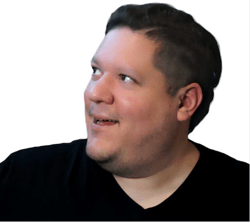 As a channel champion, Eric focuses on expanding Deft's reach through sales partnerships. He's a practicing technologist who fuses engineering savvy with business acuity.
Director of Professional Services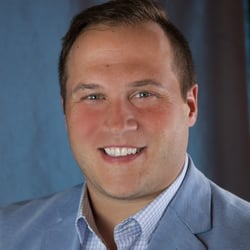 Mike Brunetti is an experienced IT Professional in the Managed Services, IT consulting, Financial, and Incident Remediation industries.
Principal Solutions Architect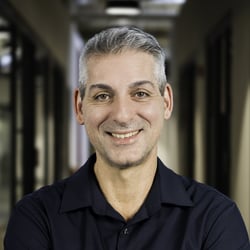 With an impressive arsenal of certifications, including CISSP (Certified Information Systems Security Professional), CCSK (Certificate of Cloud Security Knowledge), and CEH (Certified Ethical Hacker), John is well-equipped to address the complex challenges of the ever-evolving cybersecurity landscape.
VP of Advanced Solutions Architecture

AJ Kuftic is Product Manager for Expedient. AJ has over 15 years of experience as a customer and partner helping end users build solutions that are sustainable and easy to manage. Having knowledge across various silos of IT infrastructure gives AJ a unique perspective of the pain points and what customers are looking to improve.
When AJ isn't thinking about the next big thing, he spends his time with his wife and 2 children trying to bake the perfect loaf of bread.
VP of AI Product Management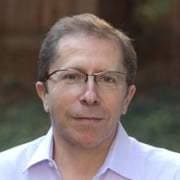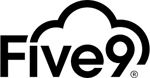 Frank is a seasoned product leader with 20 years of experience in the SaaS industry, specializing in Customer Experience, Contact Center, and AI-powered innovations.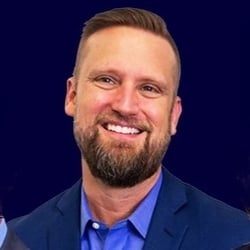 Derek is a Solutions Architect for Flexential. With over 20 years of progressive experience in IT solution selling, Derek is highly skilled in the design and delivery of integrated multi-cloud solutions for enterprise clients looking for IT transformations to power the next phase of corporate growth.
Global VP of Experience Transformation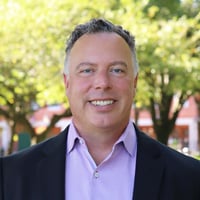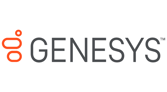 Shane Cough is Boston based and leads the Experience Transformation team at Genesys, a sales specialist organization focused on experience orchestration beyond the contact center agent channel. He has held various leadership roles, primarily at start-up software-as-a-service companies in the marketing and customer experience space spanning a 25+ year career in technology sales.
Solutions Consultant Director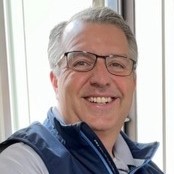 Experienced Solutions Consultant with a demonstrated history of working in the computer software industry.

With a demonstrated history of success in the software and sales industry, Matt Peloso is a seasoned professional known for his strategic approach to global sales and business development. Currently, Matt serves as the Head of Global Sales at Level AI, stationed in Tampa, Florida.
Vice President of Mobility & IoT
Max is responsible for MetTel's mobility operations and business development initiatives. He is a member of the Forbes Business Development Council and has been highlighted recently in publications like CNN Business.
Director, Global Partnerships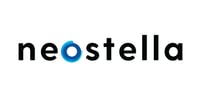 With 15+ years of professional experience, first spent in the financial services industry working in wealth management administration and mutual fund compliance, followed by a career about-face to focus on technology consulting and solutions,
Global Head of Channel CX

Scott Kamper is a Senior Partner Executive at NICE and is responsible for enabling partners through education and training. He has 25 years of industry experience, splitting time between Engineering and Channel Management. Scott leverages his diverse background and commitment to excellence to deliver positive outcomes.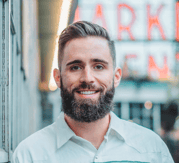 Alex Lustig is the principal channel sales engineer at Observe.AI, a leader in the contact center AI space. With three Amazon Web Services certifications and a deep background in technology, consultative selling, and the contact center, Alex focuses on solving for the customer's unique needs and pain points.
Head of Sales Engineering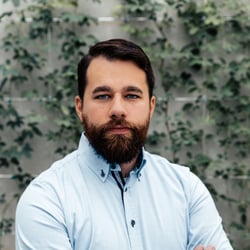 Roman Jeitziner is the Head of Sales US at Open Systems. Since joining Open Systems in 2014, Roman has held various positions including roles in Customer Success, where he was responsible for the global network and security services of enterprise customers.

Dr. Shaver is an industry leader in digital business models fueled by emerging technologies including Artificial Intelligence, Cloud, Security, Automation, and Real-Time Data Analytics.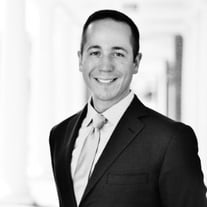 Perimeter 81 is a robust, yet easy-to-use, converged networking and network security platform that connects all users, in the office or remote, to all resources, located on-prem or in the cloud.
Cloud Solutions Consultant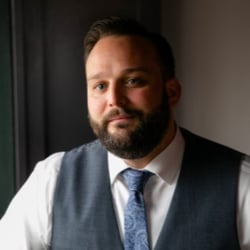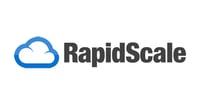 Eddie prides himself on being a creative problem solver leveraging empathy and active listening to find pain points and then position win-win solutions that solve problems and increase favorable business outcomes. When Eddie's not helping build winning solutions for his partners and clients, he's most likely spending quality time with his loving wife and two young children.
Senior Executive Replicant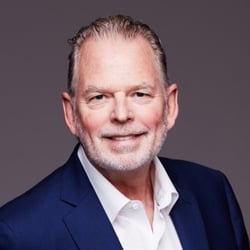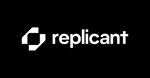 As a senior executive with over twenty-five years of communications experience, Jim is responsible for the Channel Programs with Replicant.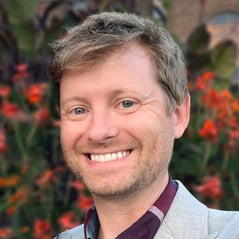 Adam joins us with a background in product strategy, design, implementation, and team-building. He started his career at Apple and Angie's List where he focused on developmental coaching and employee growth. At Sharpen, he combines his expertise in training and product in order to create better customer and agent experiences.
Global Head of Channel CX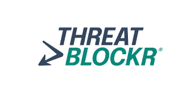 George brings over 25 years experience as a sales and channel professional, both leading startup organizations to scale in the internet technology space, and operating successful sales organizations at worldwide technology enterprises.
Vice President of Solutions
dMitri has over 20 years' experience in IT and Cloud technologies and has held operation leadership roles leading teams who designed and deployed a number of high transactional hybrid infrastructures.
VP of Product and Growth Development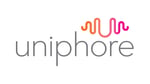 Vijai Shankar brings two decades of enterprise marketing experience as Vice President of Product and Growth Marketing at Uniphore.
US Signal Cloud Computing Architecture
Founded in 2001, US Signal is proud to have evolved into the largest debt-free, privately held data center services provider in the Midwest.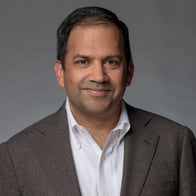 Ravi leads the mission at Votiro to enable enterprises to deliver safe files to users anywhere they work, collaborate, and securely digitize critical business processes.
Tara Shankar Jana
Sponsor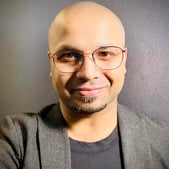 Tara Shankar's AI expertise with a product marketer's finesse, having worked hands on and building AI narratives, solutions for over half a decade. From driving AI Innovation at tech titans like Microsoft AI and AWS to leading product roadmaps and adoption at Yellow.ai and Neo4j, he's left an indelible mark. Once a key product strategist behind Microsoft's AI vision and innovation, Tara now charts the future, where cloud and AI converge, all powered by advancements in NLP and Generative AI."
Global Head of Channel CX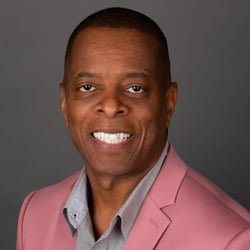 Global Head of Channel Customer Experience at Zoom In this role he leads the engagement practice for all indirect sellers of Zoom products.